Your WMLA
Library Adventure Awaits this October!
Click on each library below to learn interesting facts about each library on the trip before you go.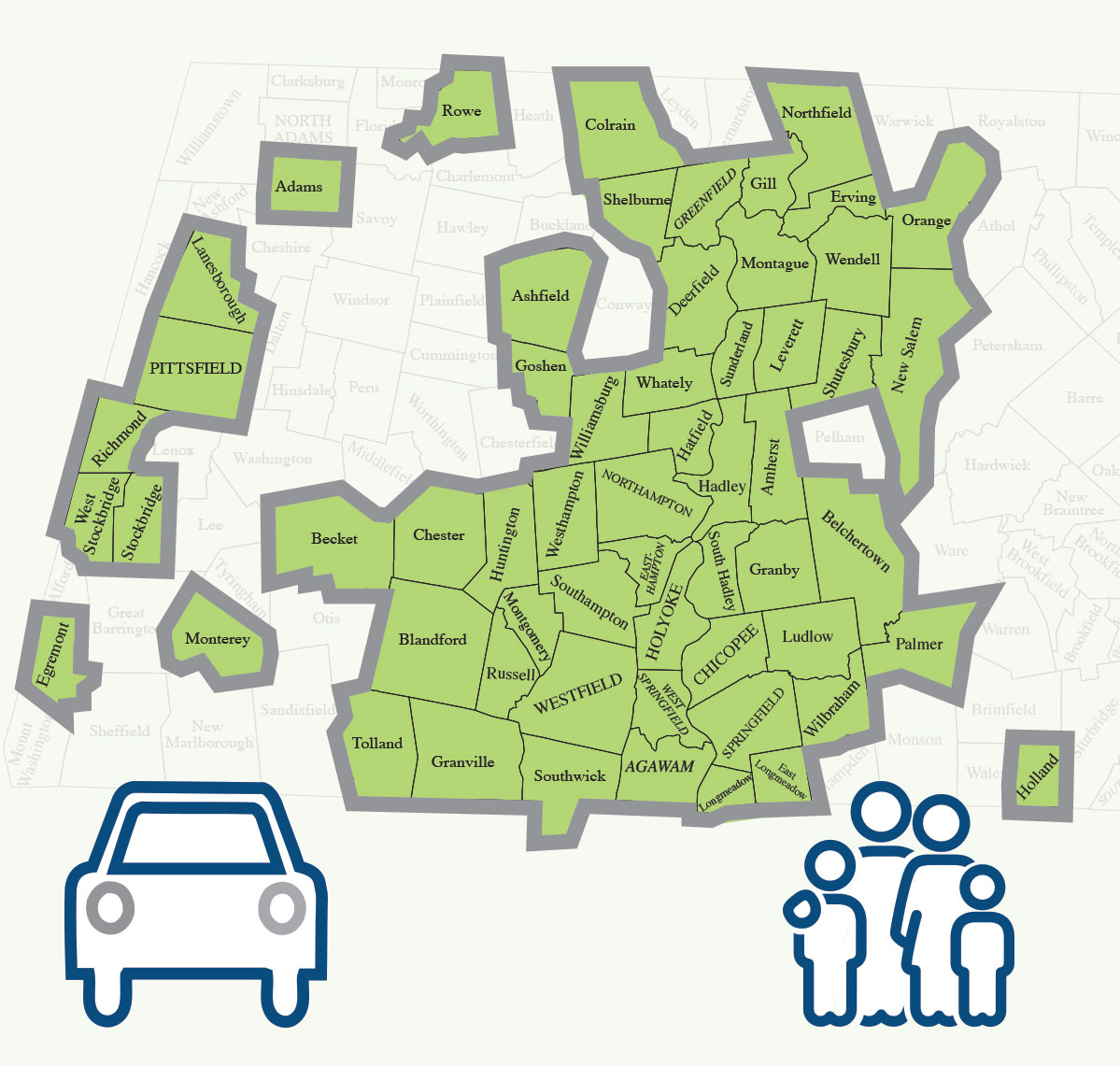 Participating Libraries
Select a library below to view its address and sights you can plan to visit on your trip.
Frequently Asked Questions
What is the Western MA Library Road Trip?
The Western MA Library Road Trip is a collaborative program taking place from October 16 - November 18, 2023 between 65 Western MA Libraries. Almost all of the 65 participating libraries are members of the CWMARS network. A library card from any library in the network gains you access to materials from 161 libraries across the central and western part of the state. This Library Road Trip is focused on libraries in Franklin, Hampshire, Hampden, and Berkshire Counties, which make up the "W" part of CWMARS.
How do I participate in the Library Road Trip?
Stop by any participating library to start. From there, you can collect your passport or download a passport using the download link above. Try to visit as many libraries as you can! Each library will be able to stamp your passport and may even have a small prize for you.
When does the Library Road Trip take place?
Participating libraries will be ready to stamp your passport from October 16 through November 18, 2023. However, the list of libraries and the information about them will stay here on the website. Of course you should feel free to visit libraries in the future!
Who can participate in the WMLA Library Road Trip?
Everyone is welcome! Come out to experience Fall in Western MA or visit some libraries close to home. In order to check out books at these libraries, you will have to have a CWMARS card, but anyone can visit these beautiful public spaces. This program is free to all.